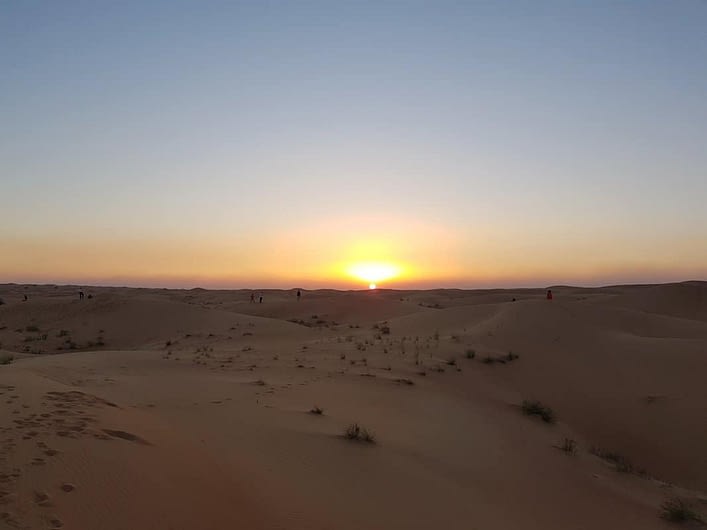 Morning Desert Safari Dubai – A new experience!
Morning Desert Safari Dubai – A new experience. Anyone who visits Dubai may have only a few hours but yet want to see its heart and hope to relish and set free in numerous of fun activities. Our morning desert safari Dubai package is one of the best offers where people get a value of every penny spent on it. If you want to enjoy an organized and truly amazing and affordable desert safari along with pleasant breakfast, then go for our best-rated desert safari Dubai.
Morning desert safari tours
Morning Desert Safari Dubai is filled with adventure tours. It's best for an individual or family or couple who adore having incessant adventure, excitement, and fun. The desert safari starts early in morning; we will pick you up from your situated house and take you to the exhilarating Desert Safari. The thrill of the trip starts with grand dune bashing which is a most sensational, adventurous and exploratory tour of a desert safari. Hummer safari is one of the best & brilliant ways to explore Dubai desert as you will set off for wonderful Hummer Safari in the noon with proficient and expert guides with drivers. Then, you will experience the unforgettable journey of a camel ride, sandboarding, and a Quad biking.
Get an experience of evening desert safari Dubai which is a unique experience. The balminess of the desert sun with the simple and calm early morning wind is going to be the best rewarding experience of one's life. The evening safari trip begins with the rapturous and stimulating dune bashing.
Morning desert safari in Dubai
Besides this, you can also enjoy taking photographs in early morning desert safari Dubai as it is allowed in the desert and make reminiscences that'll last till the end. Also, the mouthwatering breakfast and soft-drinks are waiting for you at the location. Apart from all of the above, we make sure to avail and access the mineral water for our guest to let you hydrated during the desert safari expeditions. For more information please visit desert safari Dubai price per person
About Us
Morning Desert Safari Dubai – A new experience
If you are an individual as described above and are truly interested in the long-lasting and awe-inspiring experience, then contact https://DesertSafariDubai.ws without much thinking as we care about your journey and its memory. You can call us at 00971555754459 or mail us at to book your slot at [email protected]desertsafaridubai.ws.